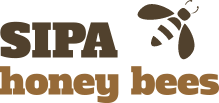 tel: 07970 454636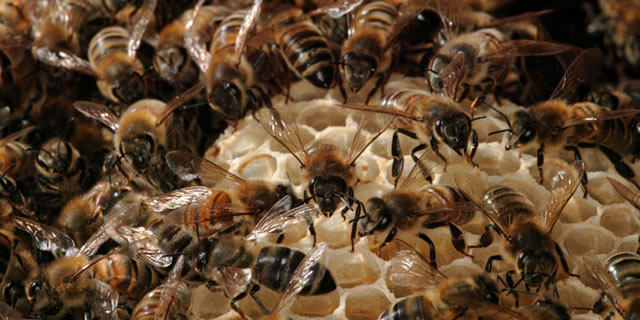 Buckfast honey bee
breeders & suppliers:
mated queen bees,
nucleus colonies
and full working hives
for sale to beekeepers
Nucleus Colonies for sale - collection only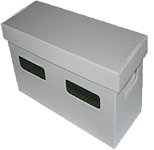 5 Frame Spring Nuc -
£229
Waiting List Only Now (deposit required)
All queens and bees raised by us in the UK
Headed by a 2021 Marked laying Buckfast Queen
Brood of all stages, plenty of bees, pollen and honey.
On National Hoffman frames
Supplied in a ventilated Correx Travelling box
A deposit of £50 is required at the time of ordering to secure your colony

(waiting list deposits non-refundable, but may be used in 2022)

Orders are accepted subject to availability
Please read our terms & conditions before ordering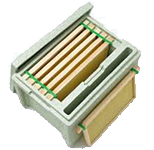 6 Frame Spring Nuc -
£259
Waiting List Only Now (deposit required)
All queens and bees raised by us in the UK
Headed by a 2021 Marked laying Buckfast Queen
Brood of all stages, plenty of bees, pollen and honey.
On National Hoffman frames
Supplied in a Ventilated Polystyrene Nuc box for travelling
A deposit of £50 is required at the time of ordering to secure your colony

(waiting list deposits non-refundable,but may be used in 2022)

Orders are accepted subject to availability
Please read our terms & conditions before ordering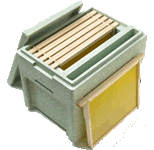 6 Frame Spring 14x12 Nuc -
£299
Waiting List Only Now (deposit required)
All queens and bees raised by us in the UK
Headed by a 2021 Marked laying Buckfast Queen
Brood of all stages, plenty of bees, pollen and honey.
On 14x12 National Hoffman frames
Supplied in a Ventilated Polystyrene Nuc box with 14x12 Jumbo Eke for travelling
A deposit of £50 is required at the time of ordering to secure your colony

(waiting list deposits non-refundable,but may be used in 2022)

Please check availability before ordering
Please read our terms & conditions before ordering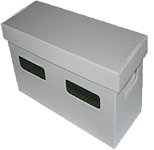 5 Frame Overwintered Nuc -
£259


Sold out for 2021
All queens and bees raised by us in the UK
Headed by a 2020 Marked laying Buckfast Queen
Brood of all stages, plenty of bees, pollen and honey.
On National Hoffman frames
Supplied in a ventilated Correx Travelling box
A deposit of £50 is required at the time of ordering to secure your colony
Limited quantity available
Please read our terms & conditions before ordering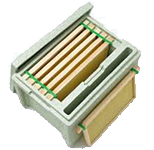 6 Frame Overwintered Nuc -
£299


Sold Out for 2021
All queens and bees raised by us in the UK
Headed by a 2020 Marked laying Buckfast Queen
Brood of all stages, plenty of bees, pollen and honey.
On National Hoffman frames
Supplied in a Ventilated Polystyrene Nuc box for travelling
A deposit of £50 is required at the time of ordering to secure your colony
Limited quantity available
Please read our terms & conditions before ordering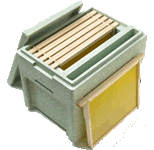 6 Frame 14x12 Overwintered Nuc -
£359
Sold Out for 2021
All queens and bees raised by us in the UK
Headed by a 2020 Marked laying Buckfast Queen
Brood of all stages, plenty of bees, pollen and honey.
On 14x12 National Hoffman frames
Supplied in a Ventilated Polystyrene Nuc box with 14x12 Jumbo Eke for travelling
A deposit of £50 is required at the time of ordering to secure your colony
Please check availability before ordering
Please read our terms & conditions before ordering
Spring Nucleus colonies should be ready from June onwards, but that is wholly dependent on suitable weather for early queen matings. Please check our blog for regular updates on the development of the nucs. Overwintered Nucleus colonies should be ready in April; depending on early buildup, again please check the blog for updates.
All Nucleus colonies comprise a young mated laying Buckfast Queen marked with the appropriate year colour, 3 to 4 frames containing brood at all stages, with plenty of bees on Hoffman self-spacing frames. There will be adequate stores of pollen and honey in the additional frames sufficient for at least 1-2 weeks to allow for establishment.
Upon collection of your Nuc(s) you have the opportunity to inspect you new colony(s) to satisfy yourself of their quality. Please bring a clean beesuit and any other protective clothing required to complete the inspection.
Nucs may be offered on 14 x 12 National Brood frames. Please contact us to check availability.
Our Nucleus Colonies fully comply with, and exceed DEFRA, NBU and BBKA Guidelines. All our bees are regularly inspected by the Bee Inspector.
Responsibility for the Health and wellbeing of the bees in you Nucleus colony pass to you upon taking possession.
Please note: All deposits are non-refundable unless we are unable to supply your order. All Orders must be paid in full prior to collection. By placing an order you are accepting our terms and conditions. At the time of ordering you will be asked to add a contact telephone number, this is important and will only ever be used to communicate about your order.
PayPal is an easy and secure way to buy online. You don't need to have a PayPal account as Paypal also process payments by debit or credit card.
To see what our customers think of our bees and our service please read some of our customer reviews here...
VAT Registration No. 179 8707 43