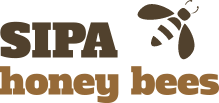 tel: 07970 454636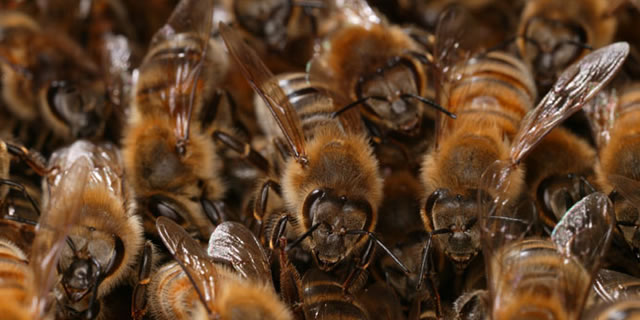 Buckfast honey bee
breeders & suppliers:
mated queen bees,
nucleus colonies
and full working hives
for sale to beekeepers
Established Full Working Hives for sale - collection only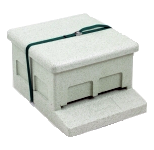 Spring Standard National
Full Working Hive / Colony -
£399
Waiting List Only Now (Deposit Required)
All queens and bees raised by us in the UK
Established in early spring 2021
Strong expanding colony
Varroa treated
Fully populated with bees and brood of all stages, with a young marked 2021 laying buckfast queen
Together with adequate pollen and honey stores
Ready for the summer honeyflow

(waiting list deposits non-refundable,but may be used in 2022)

Please read our Terms & Conditions before ordering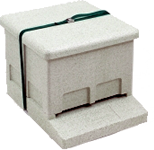 Spring 14x12
Full Working Hive / Colony - £499

Waiting List Only now (Deposit Required)
All queens and bees raised by us in the UK
Established in early spring 2021
Strong expanding colony
Varroa treated
Fully populated with bees and brood of all stages, with a young marked 2021 laying buckfast queen
Together with adequate pollen and honey stores
Ready for the summer honeyflow

(waiting list deposits non-refundable, but may be used in 2022)

Please read our Terms & Conditions before ordering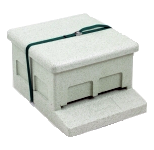 Overwintered Standard National
Full Working Hive / Colony -
£499
Sold Out for 2021
All queens and bees raised by us in the UK
Established in summer 2020
Successfully overwintered
Strong expanding colony
Varroa treated
Fully populated with bees and brood of all stages, with a young marked 2020 laying buckfast queen
Together with adequate pollen and honey stores
Ready for the spring honeyflow
Please read our Terms & Conditions before ordering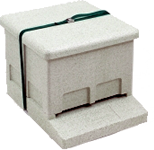 Overwintered 14x12
Full Working Hive / Colony -
£599
Sold Out for 2021
All queens and bees raised by us in the UK
Established in summer 2020
Successfully overwintered
Strong expanding colony
Varroa treated
Fully populated with bees and brood of all stages, with a young marked 2020 laying buckfast queen
Together with adequate pollen and honey stores
Ready for the spring honeyflow
Please read our Terms & Conditions before ordering
Our full working honey bee colonies are strong, resilient, vigorous and hard working. With adequate forage & reasonable weather conditions they will produce a sizeable honey crop in their first year.
They come housed in a high quality Polystyrene Hive comprising:
- Open mesh floor with varroa tray & entrance block.
- Brood chamber with National Hoffman frames and dummy board
- Clear polycarbonate crownboard
- Roof and strap.
Upon collection you have the opportunity to inspect you new colony(s) to satisfy yourself of their quality. Please bring a clean beesuit and any other protective clothing required to complete the inspection.
Our Colonies fully comply with DEFRA, NBU and BBKA Guidelines. All our bees are regularly inspected by the Bee Inspector.
Responsibility for the Health and wellbeing of the bees in your colony pass to you upon taking possession of your new colony.
Please note: All deposits are non-refundable unless we are unable to supply your order. All Orders must be paid in full prior to collection. By placing an order you are accepting our terms and conditions. At the time of ordering you will be asked to add a contact telephone number, this is important and will only ever be used to communicate about your order.
PayPal is an easy and secure way to buy online. You don't need to have a PayPal account as Paypal also process payments by debit or credit card.
To see what our customers think of our bees and our service please read some of our customer reviews here...
VAT Registration No. 179 8707 43