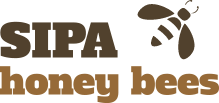 tel: 07970 454636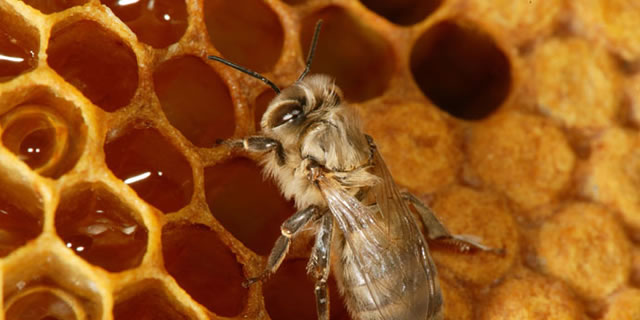 Buckfast honey bee
breeders & suppliers:
mated queen bees,
nucleus colonies
and full working hives
for sale to beekeepers

PayPal is an easy and secure way to buy online. You don't need to have a PayPal account as Paypal also process payments by debit or credit card.
Terms & Conditions
Our Terms and Conditions apply to all transactions on this site. Please make sure you have read them carefully. They do not affect your statutory rights. By placing an order through this site you acknowledge that you have read and accept these terms and conditions.
Products
Nucleus Colonies (Nucs) and Full Working Hives are for collection only. You will be given the opportunity to inspect your purchase prior to taking possession. After Inspection or if you do not wish to carry out an inspection you will be requested to sign an acceptance form stating that your purchase meets all of your expectations. At this point you assume all responsibility for your purchase.
Queen Bees are shipped by Recorded Delivery. Our responsibility for the wellbeing of your purchase ceases upon the consignment being passed to the carrier. We advise you to take out third party insurance to cover any loss or damage in transit.
Beekeeping Equipment & Sundries. We supply selected items of beekeeping equipment and sundries that are new and unused. We offer no warranty as to their fitness for purpose other than those described on this website.
Order process
During the order process you will have an opportunity to check and correct any input errors in your order up until you click the "Pay Now" button. After you submit payment you will receive email confirmation of your order. Please note that this email is an acknowledgement, not acceptance of your order. We may decline all or part of your order for any reason, in which case we will refund your payment and email you to tell you so. No reason will be given.
Prices and payment
All prices and charges on this site are in UK pounds. They include any VAT payable, other than where stated. Sipa Honey Bees' VAT Registration No. is 179 8707 43.
The total cost of your order will be the price of the products you order plus any applicable delivery charge and any VAT due. All of these charges will be set out clearly in your Shopping Basket before you submit your order.
Prices and products are subject to change at any time and without notice. All deposits paid are non-refundable, unless we are unable to supply your order in the current beekeeping season.
Pictures are for illustration only.
All payments are processed securely via PayPal. If you do not have a PayPal Account and do not wish to sign up for one then you will be given the opportunity to pay with a debit or credit card instead (Mastercard/Eurocard, Visa/Delta/Electron,Discover, American Express or Maestro). Payment is deducted when PayPal processes your order. See more information about the PayPal payment process here. You can read Paypal's Privacy Policy here and their Cookies Policy here.
Delivery

Queens : We do not offer immediate despatch, queens are shipped as and when available, and solely at our discretion.
Any delivery schedule offered verbally or by any other means is always approximate and subject to change, nor is it binding in any way. As a courtesy, we will attempt to advise you of any significant delays, we are not obligated to do so. You are responsible for ensuring delivery is possible to your premises at any time. No guarantee is made that we will comply with any special delivery requests you may have given.
Delivery must be to an address in the United Kingdom (but excluding the Channel Islands and the Isle of Man and the Scottish islands). Your order will be delivered either by courier or by post and must be signed for.
Please make sure you keep any receipt enclosed with your goods.
Additional charges may be payable by you direct to the carrier if repeated unsuccessful attempts are made to deliver. We will not pay these charges.
IMPORTANT: Occasionally delivery times may be affected by factors beyond our control and therefore they cannot be guaranteed.
Delivery Charges: Our delivery charges are kept as low as possible, however we do not necessarily use the least expensive. We want you to receive your order in prime condition.
Nucleus Colony's & Full Hives : These are for collection only.
Damaged orders
If your Queen order is damaged in transit please ensure this is stated on the documents you sign on delivery. Failure to do so will invalidate any opportunity of obtaining a replacement or refund.
Please contact us within 24 hours of delivery with a detailed description of the damage with accompanying photographs.
We have no obligation to replace or make a refund in respect of queen bees that perish in transit and do not accept any responsibility if this should happen.
If reported to us on the day of delivery, as a matter of goodwill, we may consider replacement once, but only if the queen cage is returned to us in the original packaging unopened and the contents are intact. This must be done at your cost by recorded delivery. You will pay the shipping costs of a replacement.
A decision on replacement or refund will be made only after satisfactory inspection, and is completely discretionary.
Equipment orders received damaged. Damage must be recorded with the delivery courier at the time of delivery and to us the same day as delivered with accompanying notes and photographs.
Equipment Returns.
We accept returns only on the following conditions.
Should you wish to return ordered beekeeping equipment, we will only allow this if you contact us prior to returning items and we have issued you with a returns notice.
Returned Items must be unused and in a completely clean undamaged condition and not be made up if requiring construction. Returned Items must be in the unopened original packaging. Damaged packaging is not acceptable for return and will result in refunds being denied.
We will only refund against items meeting those criteria, deductions will be made for items we consider do not meet these conditions.
You must cover the cost of return shipping and insurance to our address and provide tracking information. If you ship without tracking information and insurance no refunds will be made. The issued returns notice MUST accompany the returned items.
We levy a 20% restocking fee on items accepted for return.
Order Cancellation
Nucs and Hives - We do not accept cancellations or make any refunds unless we are unable to supply your order in the current beekeeping season.
Queens - Orders must be cancelled by email only. We levy an administration fee of £10 for each queen cancelled. This amount will be deducted from any payments already received, prior to any refund being made.
If your queen order has already shipped, no cancellation will be accepted.
THIS POLICY DOES NOT AFFECT YOUR LEGAL RIGHTS
This website
Sipa Honeybees and its suppliers own the copyright, trademarks and all other intellectual property rights in all material and content on this website, which you may not use, download, copy, publish, transmit or otherwise make available by any other means for personal or commercial use. Any other use or reproduction of the material or content is strictly prohibited.
General
These terms and conditions and all transactions relating to this website are governed by English law and are subject to the non-exclusive jurisdiction of the English courts. We do not accept amendments to these terms and conditions.